During what I can only describe as meeting-in-the-round meets post-modern facilitation, we found ourselves learning about and sharing challenges with island community residents from Estonia, Greece, Portugal, Malta and Japan. The truism holds—all island communities are unique, but they share some commonalities. Communities are aging and a phenomenon is emerging that you might call a missing generation, those between the ages of 20-50. The economic base is becoming increasingly narrow, with most growth being driven by tourism, creating service sector jobs, rather than the natural resources-based jobs of the past. Urban national policies are leaving rural areas at a disadvantage at the same time that these rural areas are expected to provide the energy and food for the cities. Volunteerism, or "civil society" as its know in the EU, is on the wane.
In the U.S., the House of Green would be imagined by a futurist, but Denmark already has one. While trying to avoid appearing too dazzled, the U.S. delegation shook hands with representatives from Holland and Denmark as well as Japanese leaders from Ogata Island. As luck and Søren would have it, we found ourselves in an impromptu meeting with the Danish minister of the environment, Kirsten Brosbol. Best be on your toes when traveling in Denmark!
Minister Brosbol hails from the district that includes Samsø Island and is a long time friend of Søren, who by this point I now clearly understood to be a Danish superstar. We had a slow-paced discussion with the minister as translators helped this diverse group understand each other's interests.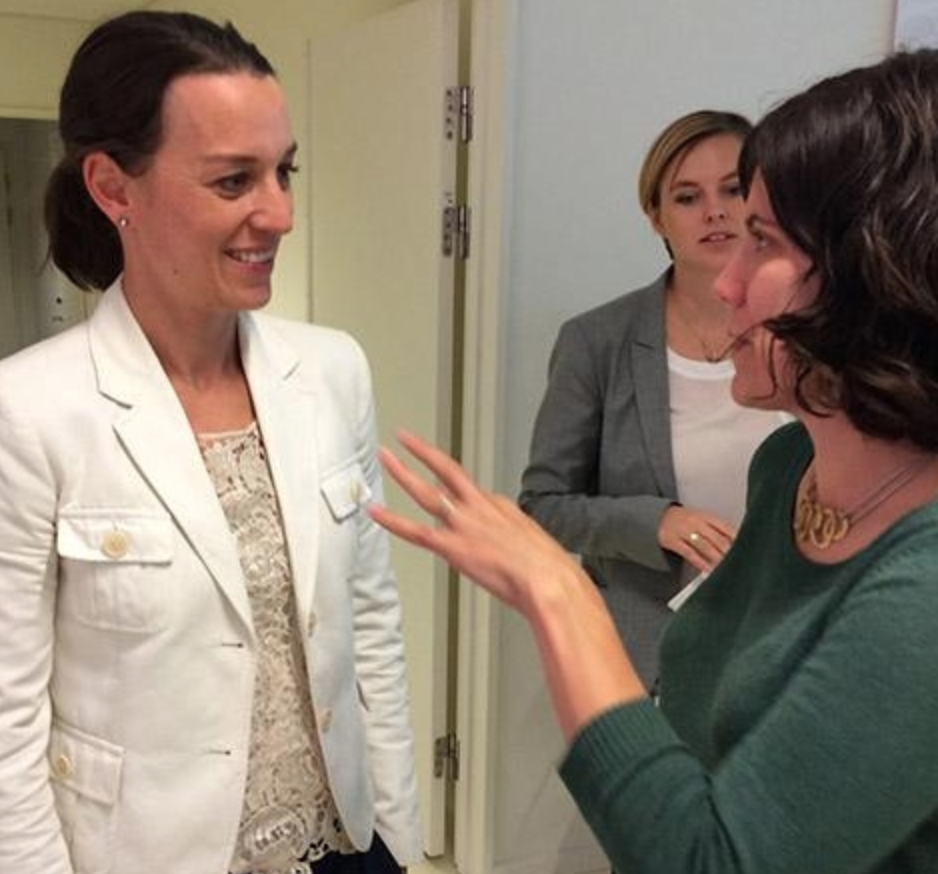 Island Institute Community Energy Director Suzanne MacDonald discusses island energy issues withDanish Minister of the Environment Kirsten Brosbol.
I found her message striking. On education, she has invested in piloting over 60 classrooms without walls so students could be taught through engaging with the environmental challenges faced by their communities. On the arts, large investments were to be made in public art projects with the recognition that the arts drive cultural acceptance of sustainability as a practice at home. She argued for greater investments in publically accessible conserved lands. And of course, even greater investments in renewable energy.
Wrote by Rob Snyder is president of the Island Institute.Follow Rob on Twitter: @ProOutsider.