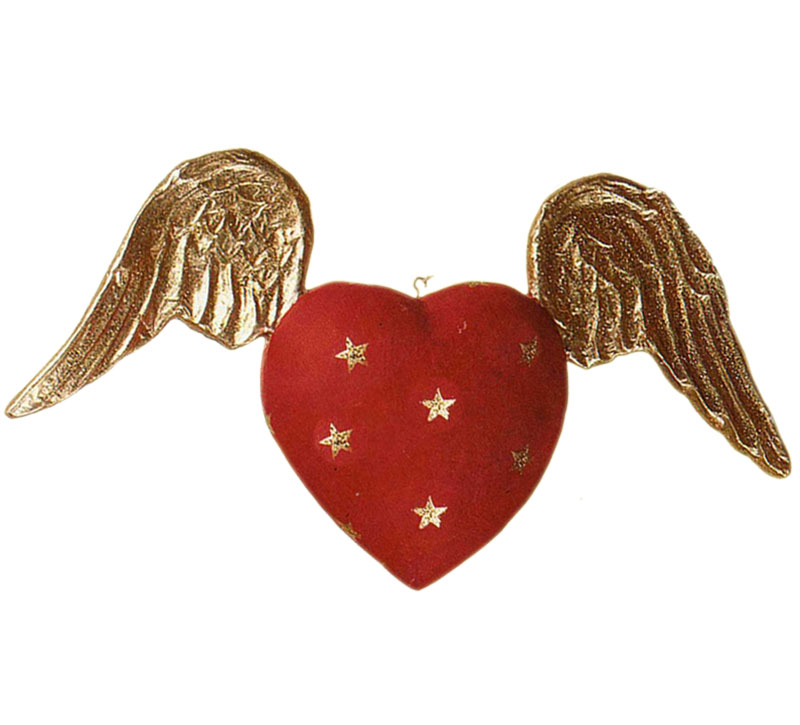 Merry Christmas, and for the few who received double newsletter … 'Sorry' – on behalf of the energy elf 🙂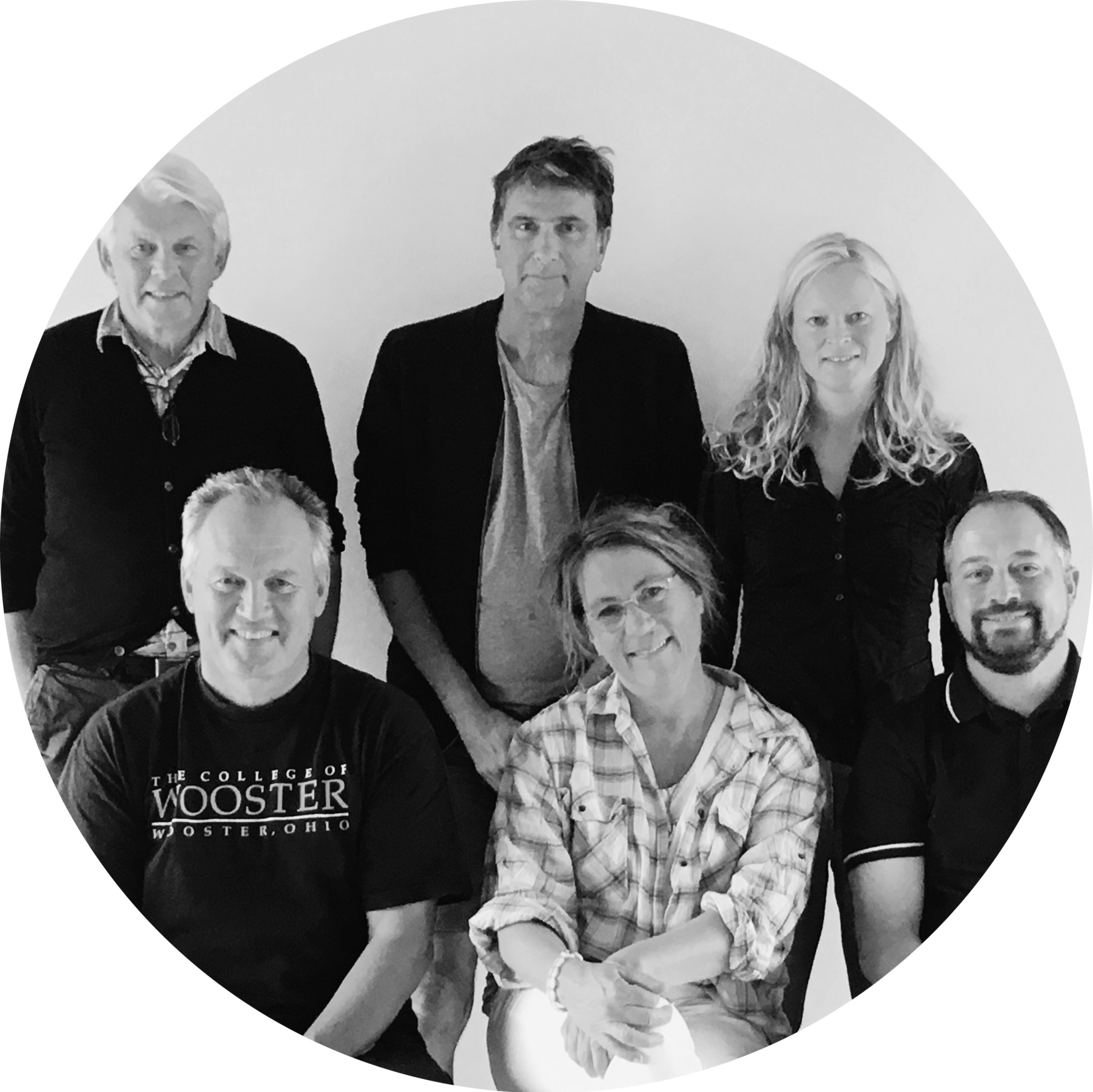 An evolving Energy Academy
Some of the staff at Samsø Energy Academy. Top left to right: Jesper Roug Kristensen – Peter Christensen, Århus – Trine Stoltenborg, Århus. Below: Søren Hermansen – Malene Lundén – Michael Kristensen. Meet the entire staff
Renewable energy and sustainable practices are here to stay! We are well aware of this at the Energy Academy. Yet we have also noticed that the political agenda is changing from being goal oriented and long-term to becoming market oriented and thereby shortsighted. Working with local development, we are totally dependent on citizens who trust and think that it's a good idea to invest in new technology that can take us to a fossil-free society. With the clear message from the Danish government about eliminating the Public Service Obligations (PSO) program and reducing the emphasis on renewable energy, it will be more difficult to implement community-based renewable energy projects.
This is our current situation, and we take it seriously.
The Energy Academy has a professional, future-oriented structure that prepares us to tackle the challenges we face.
There's good news as well. The Energy Academy has been nominated for the Nordic Council's Environmental Award for its new digital platform, led by Malene Lundén and the Communications Department. We attended the award ceremony, which took place on November 1 in Copenhagen. The winner of the Environmental Award was the Danish app Too Good To Go. As a runner-up, Samsø Energy Academy made a good impression, and being nominated was an honor.
There's good news as well. The Energy Academy has been nominated for the Nordic Council's Environmental Award for its new digital platform, led by Malene Lundén and the Communications Department. We attended the award ceremony, which took place on November 1 in Copenhagen. The winner of the Environmental Award was the Danish app Too Good To Go. As a runner-up, Samsø Energy Academy made a good impression, and being nominated was an honor.
Our energy efficiency projects are going well. Michael Kristensen's department is focused on researching measuring and administration of energy consumption. We are laying the framework for working with Samsø Municipality, which has plans regarding biogas and a circular economy. It's exciting that the municipality is so actively committed to the Fossil Free Island project.
Changes are also taking place internally at the Energy Academy. From having a so-called "top down" structure with a director and daily manager, we are now structured so our project managers have become managers of departments that cover specific areas of interest. There are currently four departments: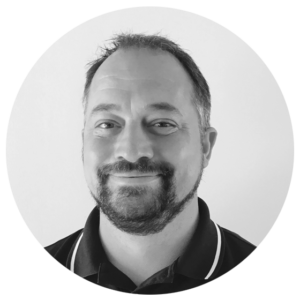 Michael Kristensen heads up energy advice, information, and projects related to energy efficiency and a Fossil Free Samsø. His department works with municipalities as well as private clients within energy savings and administration of control systems for commercial buildings and private homes. Civil Engineer Jan Jantzen is also a member of the department.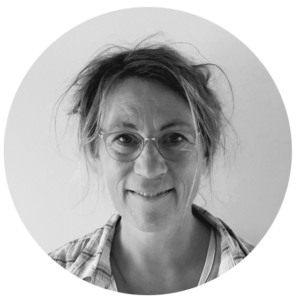 Capacity development, communications and development of new services. Malene Lundén is in charge of sustainability trends and experience which can be implemented through formal and informal teaching. Malene is working with universities, and together with partners in the other Nordic countries has launched a new training program. She is also responsible for the Energy Academy's communications platform, consisting of the website, information materials, the newsletter, process tools, data, and the photo archive. Line Noelle Ankjærgaard is part of the Communications Department, responsible for IT.
Business development and Energy Tours are Jesper Roug Kristensen's areas of responsibility. He is in charge of finances and making sure that the Energy Academy's numerous projects are carried out within budget and timeline. Jesper is also responsible for planning the numerous visits that take place at the Energy Academy, as well as optimizing the building's operations including staff participation. Anne Boisen Albertsen works in Jesper's department as the Energy Academy's bookkeeper and bee keeper.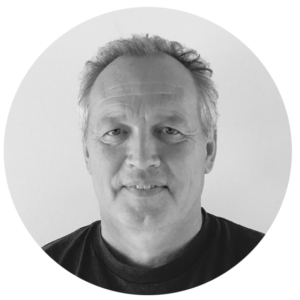 Søren Hermansen is Samsø Energy Academy's director, reporting to the Energy Academy's Board of Directors and in charge of overall operations. Søren is responsible for lobbying, and works with international, regional and local development opportunities. His goal is to constantly find the next assignment and ensuring the Energy Academy can operate as an organization and center for sustainable solutions. David S. Miller has recently been employed to lead a new international project with funding from KR Foundation. Peter Christensen is employed as an architect working with the region's project European Capital of Cultural Capital 2017 Aarhus. Both David and Peter report to Søren.
The four areas of responsibility have in common that we work together with all staff on a shared platform. Our daily life at the Energy Academy consists of visits by groups of stakeholders, developing energy plans and advising in energy savings and efficiency, development of educational programs in sustainability, and meeting with activists and citizens in general who want to participate in structuring future sustainable societies.
Søren Hermansen, Director
LOCAL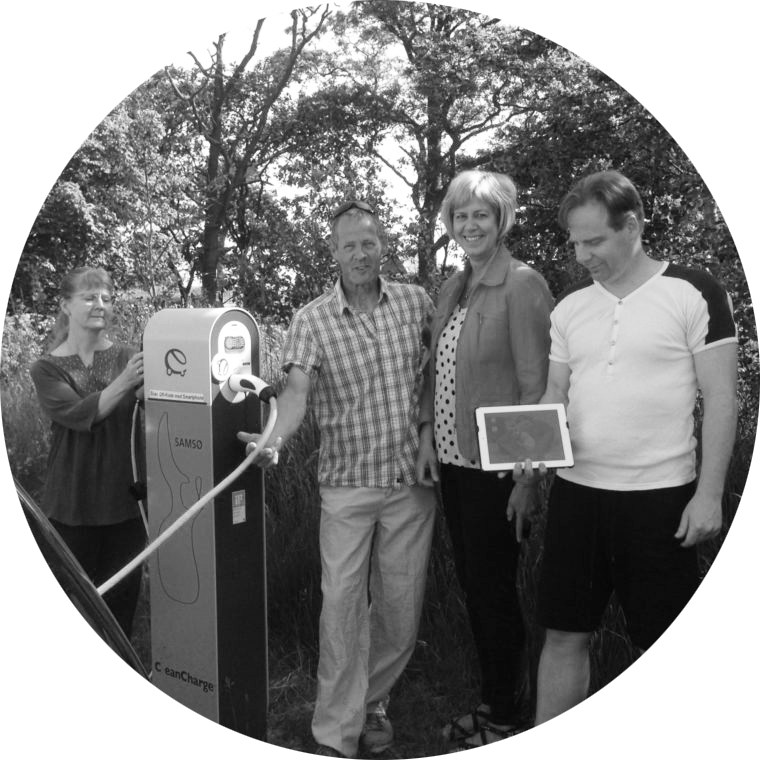 The big Sustainability Festival 2017
In 2017, our intention is that the Samsø Sustainability Festival will be the Island of Samsø's main contribution to the European Capital of Culture Aarhus 2017, including the presentation of the Samsø Award. This will require a large group of volunteers, according to coordinator Jim Campbell. He has been involved in the planning from the start, and has seen how the planning committee has grown since then, where volunteers are responsible for the success of the annual festival. In order to keep the initiative going, the program for 2017 needs more volunteers.
Samsø Energy Tours
Category: Fossil Free Island
Jesper Roug Kristensen: Business Manager

Each year, approximately 4,000 people visit Samsø Energy Academy, looking for inspiration in facing the challenges of sustainable transformation.
They do this by learning from Samsø's success in creating local citizen participation and cooperative ownership that led to the island becoming self-sufficient in renewable energy in 2007.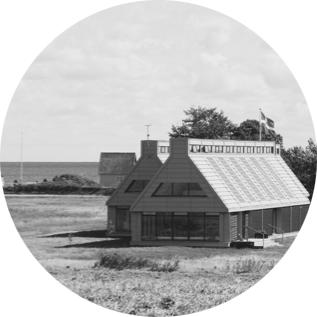 The Energy Academy's current focus is for Samsø to become fossil-free by 2030 via successful solutions and processes. This also has a positive impact on the great interest in visits from around the world. Municipalities, universities, energy utilities and community organizations are among those looking for inspiration. Visitors experience the transformational processes from the moment they board the ferry to the island.
Those who book Samsø Energy Tours are often representatives of public housing associations, politicians, journalists, entrepreneurs, and suppliers of energy-efficient technology.
REGIONAL
Energisafari.com in new cooperative agreement
Category: Partnerships – Text by Jan Kahr, Project Manager, Skive Municipality
Samsø Energy Academy and Energisafari.com (Energy Safari) are experts in telling about transitioning to green societies. The Energy Academy is especially known world-wide for its pioneer work in influencing this green transition both locally and globally.
Samsø Energy Academy specializes in courses and workshops about sustainable green transitions and the processes necessary to be successful. Energisafari.com specializes in planning and hosting tailored professional tours highlighting sustainable green technology and matching visitors with relevant leading companies in the field. These two organizations are now offering a two-day program arranged by Energisafari.com.
In the future, it will be possible for professionals touring with Energy Safari to participate in courses and workshops held by Samsø Energy Academy. This could be in conjunction with training engineers, energy specialists and technicians, where the first day takes place at the Energy Academy focusing on how to optimize energy accounting and related processes. The second day takes place on the mainland, visiting some of the world's leading public and private companies to see specific examples of how to implement an energy strategy.
The Energy Safari concept has existed for many years. Energy Safari was originally started by Samsø Energy Academy, and was further developed together with Energy City Skive. Later, more municipalities joined the cooperative effort, and today Energy Safari is working with five Central Jutland municipalities. Energisafari.com's mission is to acquire and disseminate knowledge nationally and internationally of renewable energy and energy efficiency-related companies and services in Central Jutland. Currently, these companies are responsible for over 50% of the entire Danish export of green products and services.
It was made clear during COP21 in Paris that there is a growing global demand for energy, and especially Danish energy efficiency technology will see a sharp rise in demand in the years to come. That is why the cooperation between Samsø Energy Academy and Energisafari.com is yet another step in the right direction to ensure and assist a global sustainable green transition.
If you want to find out more about Energisafari.com, go to www.energisafari.com
Aarhus safaris
Category: Partnerships
Project Manager: Peter Christensen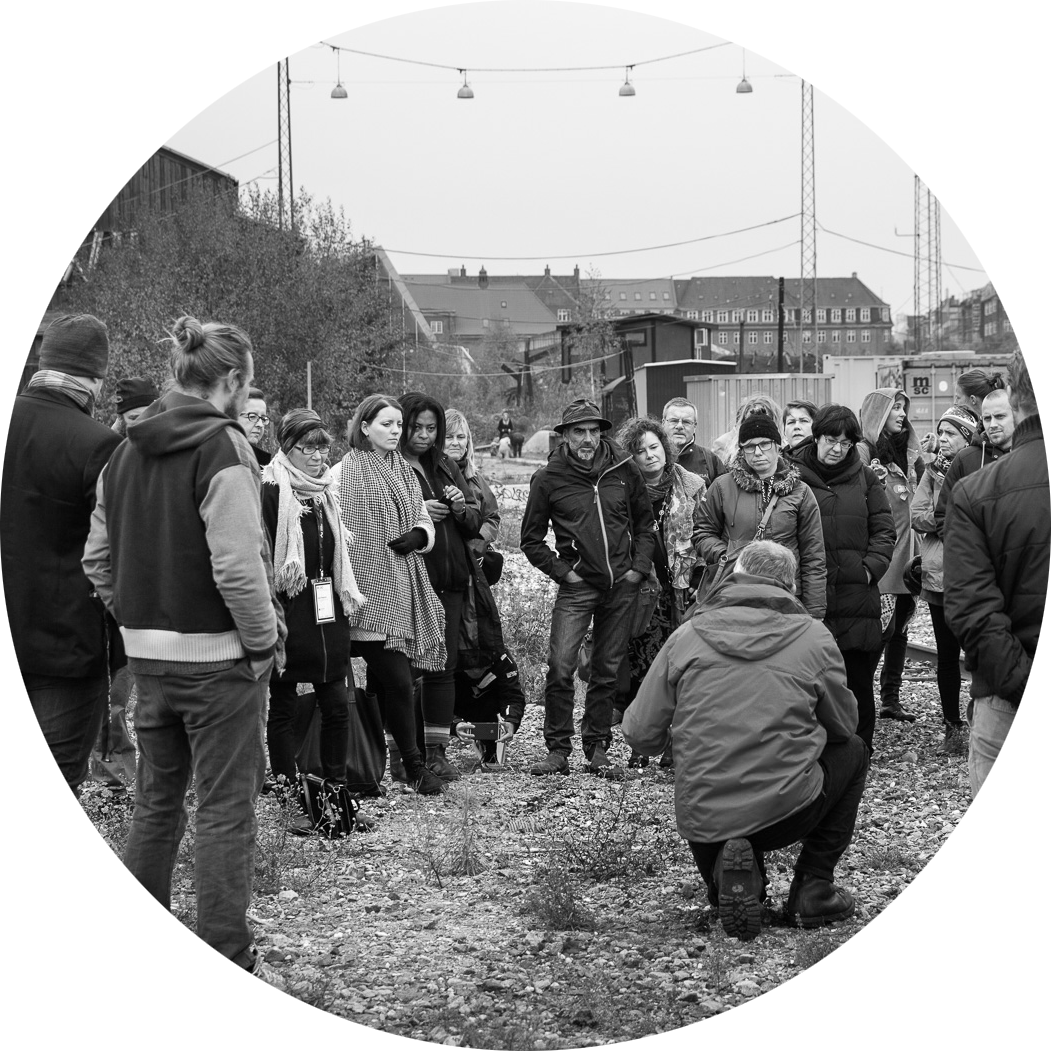 The Energy Safari concept, which was originally developed on Samsø, is gaining traction in Aarhus and the surrounding region.
Samsø Energy Academy is currently developing walking tours, bike tours, and bus tours – even sunbathing along Aarhus River – together with a number of companies, institutions and organizations, as well as European Capital of Culture Aarhus 2017.
The starting point for most Safaris is AT the freight train grounds in Aarhus, where visitors can experience sustainability innovative creativity in the field. The safaris are designed for professionals, though in the long term the goal is to develop sustainability tours for the general public.
There are also plans to develop Aarhus-Samsø safaris that take advantage of the new direct ferry route between Denmark's second largest city and the island of Samsø.
The Samsø Award and European cultural projects
Category: Partnerships
Project Manager: Peter Christensen
Representatives from the European Capitals of Culture are meeting in Aarhus in June, 2017. During their visit, Samsø Energy Academy and World Perfect are arranging a sustainability sarfari around town. The representatives will also be invited to participate in the Samsø Award, which will be presented on the island in conjunction with the Samsø Sustainability Festival in early June.
The award was created by Samsø Energy Academy together with a number of European partners. It recognizes sustainability in practice, focusing on notable examples of what sustainability is like in the field.
A couple of Aarhus 2017 projects will also participate in the Samsø Award. Since the launch of the Aarhus Sustainability Model, 10-12 projects have been chosen as sustainability ambassadors for Aarhus 2017. The projects are currently receiving advice and assistance in integrating selected sustainability elements into their cultural projects.
New Nordic course and cooperation with College of the Atlantic
Category: Capicity building
Project Manager: Malene Lundén
Written by Samsø Posten's journalist John Reshaur
Island to island provides capacity for learning and project management
Samsø has been an important part of several EU island projects that promote renewable energy, resilience and sustainable development. One of the first projects was from 2003. The title was ALTENER, with five European islands sharing their experiences. Since then, there have been exchanges with other islands in Denmark as well as in the other Nordic countries. The latest EU project was SMILEGOV, a three-year project for 100 islands which was completed in 2016.
In 2008, representatives from a group of islands and the College of the Atlantic in the American east coast State of Maine. The college had invited Søren Hermansen, the director of Samsø Energy Academy, to talk about the program and Samsø, Denmark's renewable energy island. That first meeting has since developed into courses of study for students at College of the Atlantic. Two years ago, a group of students visited Samsø for three weeks, including one week that included island inhabitants from Maine. The goal was to learn about Samsø's experiences as a sustainable island. This first group started an energy office in Maine based on Samsø's green transition and development.
A new group of students from Maine was on week-long visit at Samsø Energy Academy that was been such a success that the instructors have already decided to come back next year for two additional weeks at the Energy Academy. "There's so much to digest that one week is not enough," says Anna Demeo, PhD and Director of Energy Education and Management at College of the Atlantic.
Se COA og Maines nye energikontor
During their stay on Samsø, the students learned about relevant processes by using the Energy Academy's new Pioneer Game. The students were presented with several actual dilemmas that activists and planners experience, for instance when examining their projects for strengths and weaknesses. Projects are confronted with the status quo and uncertainty compared to changes that are the necessary premise for sustainable development plans to be converted into action.
The Pioneer Game recreates important key situations, and together with a trained game maser from the Energy Academy, the numerous projects and experiences with processes from Samsø are reused to address the students' questions and lack of project experience. The Pioneer Game has become a tool that can create clarity around the students' project work. It was so successful that two College of the Atlantic students from the recent group that visited Samsø will be returning at the end of January 2017 to study at the Energy Academy.
New Nordic educational course provides 15 EST points
For two years in a row, the Nordic Council of Ministers has provided funding to continue the New Nordic Course in Sustainability. The first year was a pilot project where the course was tested and evaluated in detail. Both the content and how students from the various countries could hand in their work, develop their projects, and pass the course so they would get 15 EST points. The students experience learning in the broad area of the environment, economics and social sustainability in the Nordic countries.
Malene Lundén from Samsø Energy Academy is the project manager for Denmark, and has worked for several years putting the course togethe. The current coordination committee of seven people meets once a year together with a network of 13 professionals from across the various sectors covered by the course.
The course contains four modules with two-day seminars in the four main Nordic countries. Each country contributes to planning and teaching the course with topics specific to sustainability. At this year's first seminar in Oslo, 20 students looked at sustainable perspectives in terms of the current issue of refugees. On Samsø in June, the Nordic students worked in three groups with the Pioneer Guide, playing the new Pioneer Game together with a game master who provided advice to the individual students in defining their projects which they'll use for their exam in Finland at the end of the year.
GLOBAL
Question: Will Samsø be using fossil fuels in 2030? Answer: No…
Category: Fossil Free Island
Project Manager: Jan Jantzen
Samsø's master plan promises to get rid of all fossil fuels on the island by 2030, which is 20 years ahead of the rest of Denmark.
Already in 2007, we passed the first milestone. Samsø became Denmark's renewable energy island, which means that Samsø produces annually the same amount of energy that the island consumes. The island has an electricity cable to the mainland and is a major exporter of electricity, which reduces the use of fossil fuels. Cars, tractors and busses on the island still use petrol and diesel, however.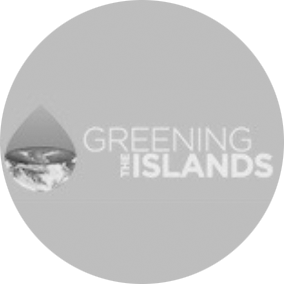 After 2030, which is our second milestone, we intend to use electric cars and biogas for transportation and tractors. It's not an easy task, but it's a step in the right direction. Currently, the island has six times the number of electric cars per inhabitant as the rest of the country. The island is reducing the number of oil heaters and furnaces at a pace that is 50% faster than the rest of the country. With the large amount of exported electricity, it's expected that each inhabitant will have a CO2 negative footprint.
Hawaii – the Island of Molokai
Category: Capacity development
Project Manager: Malene Lundén
Samsø Energy Academy visited the Hawaiian island of Molokai in the spring of 2016. The island's mantra is: "Ask not what Molokai can do for you, but let Molokai change you." In many ways, Molokai is similar to Samø, except for its strong cultural roots which are revered in everything that the islanders do.
We were contacted by the local energy office Sustainable Molokai and the University of Hawaii on Honolulu who wanted to hear about Samsø's experiences in becoming Denmark's renewable energy island. Sustainable Molokai was especially interested in learning about some of the challenges we faced working with stakeholders, and the parameters that needed to be constantly adjusted in order to succeed. One of the many questions was what to do when there were too many economic interests involved which didn't correspond with the needs and awareness of the island's inhabitants.
Two of us from Samsø Energy Academy visited Sustainable Molokai, making the long trip to Hawaii in order to start a partnership and participate in a local conference in which the entire island was invited to get to know one another. Sustainable Molokai still talks about the two Danes who came to help stakeholders get back on track and how we solved and analyzed various conflicts. Molokai's ambition is to become self-sufficient in food production and local energy. Sustainable Molokai is also one of the partner organizations involved in our new international project funded by KR Foundation.
Nordic Council Environmental Award nomination is an honor
Category: Communication
Project Manager: Malene Lundén – written by journalist John Reshaur, Samsø Posten
Nominated for the Nordic Council's Environmental Award: Samsø Energy Academy was chosen on June 16 as one of nine finalists
The Nordic Council's Environmental Award focuses this year in innovative digital solutions that promote sustainable lifestyles. Samsø Energy Academy was nominated for its recent work with learning processes, e-learning, digitalization of all available materials about the Energy Island project, and the Pioneer Guide's digital resources. Researchers can upload to the Energy Academy's website articles about the Samsø project, sustainable transitions, etc. In other words, the Energy Academy is building a global meeting point for researchers, communicators and activities dealing with sustainable development. In the Nordic countries a training program is taking place, but as Malene Lundén points out, the Energy Academy also provides more general information in the form of community college inspired instruction which doesn't have a set curriculum. These activities are not financed by the Energy Academy's government funding, but by project funding and other sources of income.
Prestigious award The Nordic Council's Environmental Award is awarded once a year on November 1. It went to Professor of Philosophy and environmental activist Arne Næss in 2002, Albertslund Municipality in 2006, the banks Merkur Andelskasse, Ekobanken and Cultura Bank in 2010, among many others. Along with the honor, winners receive 350,000 Danish kroner, which according to Malene Lundén is certainly worth the effort.
The award goes to a Nordic company, organization or person with creative digital solutions that promote and inspire sustainable lifestyles. The Environmental Award was presented on November 1, 2016 in Copenhagen for the 22nd time.
Statement from the Nominating Committee:
Samsø Energy Academy has made long-term efforts to increase our knowledge and expertise within the use of alternative sources of energy by disseminating information via their various Internet-based services.
The Energy Academy is also a brilliant example of visionary work and what you can achieve though a collective effort. Malene Lundén is the force behind the Energy Academy's digital efforts. According to Lundén, the Energy Academy's Board of Directors is considering changing the bylaws to include a focus on learning.
Tv-links – Artikler
Politikken Så ryd dog op i Kongenshave
Projektfilm: en illustration af VELUX-projektet
Film om cirkelmetoden til at fremme ejerskab
Den franske film Libres er publiceret.Der er et kapitel om Samsø-børns opvækst – vi har en kopi på Akademiet, man kan låne.
Fransk-tyske ARTE har udsendt en 50 minutters dokumentar om Samsø, Vi har en kopi på Akademiet.
CNN har været på Samsø for nylig
What's new from the Communications Department in 2017
Now that our newsletter has been published 13 times, our Communications Department has developed a new format for 2017 where we're rethinking the design and how we present news.
On January 1st, 2017, the Communications Department is ready with a new blog called positive change.dk. Samsø is a lively society with approximately 3,500 inhabitants with experience that is not just of the practical kind. Efforts with sustainability and green programs has brought about discussions concerning existence, nature and life which we would like to include in the blog and share with you in cyberspace. We have discovered that our readers would like more information in terms of facts and figures, climate goals and CO2 emissions. The blog will consist of a universe of articles for those who are curious about the many positive programs that are taking place at Samsø Energy Academy. The blog will tell about a vibrant society's success with Danish green programs and development, and the editors will develop a parallel narrative for the global, often incomprehensible, polarized environmental debate. One of the blog's tenets will be telling constructive stories that inspire and make clear how you in a tangible way can start your own scenarios for positive change. The blog will be run by the Energy Academy's Communications Department together with the blog's external editor, Cecilie Marie Meyer.
The editor of the Communications Department would like to thank you for your interest during the past year. I raise my gaze and think: What a year, 2016! The world is moving a lot faster now, and climate change is here to stay. We have to learn to recognize that reaching a global average temperature rise of 2 degrees Celsius is now a fact. Think about how this will affect our everyday lives. How will we adapt to this new reality? We wish and believe that the world has a solution. Samsø and the Energy Academy's focus is on developing a model that the world can learn from. Therefore, we extend a heartfelt thanks for the year that has passed and invite you into the new year. And remember that you are always welcome to contact us with your good ideas, praise, or criticism.
[js]var name = "ml";
var domain = "energiakademiet.dk";
document.write('');
document.write(name + '@' + domain + '');
[/js]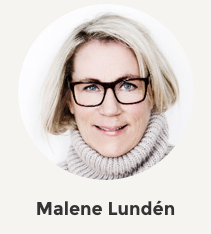 To read this newsletter online, click here: NYHEDSBREV