Press
Press Room


Journalists are always welcome to visit Samsø, our wind turbines, district heating plants and the Energy Academy. Come and see it all for yourself and meet the many islanders who have wood pellet furnaces, canola oil presses, and other energy systems in their homes.
You will find a lot of information by browsing through this site, as well as links to albums containing high resolution press photographs available for use in articles and film footage. Please contact us well in advance if you'd like to visit – we receive many domestic and foreign visitors.
Please feel free to contact us if you have further questions.
Yours sincerely,
The Energy Academy
---
Press Images
Here you can access our photo albums for web or print use.
The pictures were taken by AFA and the respective photographers and are available in two versions:
WEB: Low resolution, 72 dpi for use on the web.
PRINT: High resolution, 300 dpi for printing.
The photographs may be used free of charge, on condition that you credit both the photograf and Samsø Energy Academy.
---
High resolution, 300 dpi for printing

---
Low resolution, 72 dpi for use on the web

---
Our previous archive is still available, if you need older pictures of Samsoe or the Energy Academy. It is located here.
---
Cases
If you as a journalist need a case story for an article, we might be able to help out.
Maybe you'd like to meet Christian Hovmand to talk about the eight PV solar panels on his roof, an initiative inspired by the small solar-powered calculator he received as a promotional gift in his job as school superintendent. Or maybe you should talk with Erik Andersen, the ecological farmer in Besser whose electricity comes from PV panels and electricity, his heat from the sun and local firewood and his diesel oil from his own canola crop.
Or how about a citizen in the Ballen area, where the great majority are members and co-owners of the area's cooperatively organised district heating plant.
Link: Cases
Almost every imaginable form of renewable energy is exploited on the island and the Energy Academy can connect you with many different people who, in one way or another, contribute to the renewable energy island project.
You can read some of these personal accounts here. If you're working on a perspective not represented here, please contact us and we'll try to help
---
Practical information

Below you find practical information – where to sleep, getting there and around the island – usefull when you visit Samsø Energy Academy and the Danish Renewable Energy Island.
Samsø Energy Academy is working together with Visit Samsø, who provides help to organize your stay on Samsø and travelling to and from the island, no matter what time of the year you prefer to visit our Island.
Please, contact:
e-mail:
by phone: +45 8659 0005
or visit the web site: www.visitsamsoe.dk
You should be aware that external travel agencies often give misleading information about Samsø, so should you have any doubts, please do not hesitate to contact Visit Samsø.
Getting there and away:
TRAIN AND BUSSES IN DENMARK – www.rejseplanen.dk
FERRY – www.samsoefaergen.dk – +45 7023 9030
BUS FROM ÅRHUS nr. 103 – Schedule (in Danish) – +45 8612 8622
BUS FROM JYLLAND – +45 8612 8622
FLIGHTS – www.aircat.dk – +45 4619 1114
AIR SERVICE – www.samair.dk – +45 8659 0800 mobil: +45 2579 3516
Getting around:
BUS nr. 131 – Schedule (danish) –
+45 8612 8622
JOHNS TAXI
+45 8659 2210 mobil +45 2121 0023
SAMSØ TAXI (and carrental)
Østergade 7, Pillemark
+45 86592400 eller +45 40601900
AIR – www.samair.dk
+45 8659 0800 mobil: +45 2579 3516
Hotels:
BALLEN BADEHOTEL
Åvej 21, Ballen – close to the Energy Academy. Nice single and double rooms with private bath. Quality restaurant.
– +45 8659 1799 –
BRUNDBY HOTEL
– Unique ROCK-hotel with a very cosy atmosphere. No private bathrooms, but Ringo Star loved it and so will you. Nice restaurant.
Brundby Hovedgade 63, Brundby – +45 8659 0011 –
FLINCHS HOTEL
– Central hotel i the main city. Doubles and singles with private bath. Open all year. Restaurant.
Langgade 23, Tranebjerg – +45 8659 1722 –
---
Energy Projects in Central Denmark Region
Braedstrup District Heating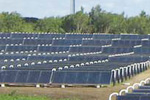 100% consumer-owned district heating. The world's third biggest solar heating plant with solar panels covering 8000m2. The plant accounts for 95% of the town's heating requirements, and was completed in 2007. A new housing area is also being built in Braedstrup, Ring Soepark, where district heating and renewable energy are incorporated into the design, so private solar installations deliver heat to the district heating plant.
http://www.braedstrup-fjernvarme.dk (in Danish)
Contact: Per Kristsensen
Phone: +45 75753300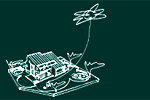 Home for life
Concept home in Lystrup near Aarhus developed by VELFAC and VELUX, in partnership with Aart Architects and Esbensen engineering. Energy running costs for the house are zero, as the house itself produces all its heating and electricity.
http://www.velfac.dk/Global/Home_for_life
Contact: Rikke Lildholdt, Project manager
Phone: +45 2944 6328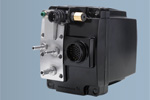 Grundfos
Grundfos is a circulation pump producer. Sales of their A-pumps between 2005 and 2008 have led to an annual energy saving of 536 million kWh.
In addition to pumps, pump systems, and advanced technology, Grundfos have developed a number of ground-breaking technologies focusing on sustainability, including Grundfos NoNOx, which reduces air pollution from heavy diesel vehicles; Grundfos BioBooster, which effectively cleans industrial wastewater at source; Grundfos LifeLink, a solar-powered water treatment unit for drinking water in the poorest areas of the world; and Grundfos Microrefinery, which will generate valuable energy in the form of diesel from sludge.
Contact: Dan Prangsgaard
Phone: +45 8750 1400
Mobile: +45 3033 7509

Skive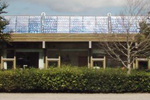 Skive has been designated one of six Energy Towns in Denmark, and has, with Samsø as its role model, a goal of becoming CO2 neutral by 2029. Already Skive Town Hall has been adapted to use no more energy than an ordinary suburban home. 3000 m2 of solar panels have been installed around schools and nurseries, plus 10,000 m2 around council buildings. Additionally there are plans for 2 council-owned wind turbines, each with a capacity of 3MW. Lastly small windmills, wood-pellet stoves and solar panels will be part of the curriculum in the town's schools.
Contact: Michael Petersen, Buildings Department, Skive Council
Phone: +45 9915 3647
Mobile: +45 4063 1282

PlanEnergi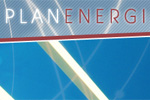 A specialist planning company that develops energy plans within the field of renewable energy. PlanEnergi drew up the original energy plan for Samsø and has since developed plans for most of the mid Jutland regional councils. Furthermore the company is working on new ways to make district heating projects more effective and to incorporate decentralized solar heating.
Contact: Per Alex Sørensen
Phone: +45 40582498

Aarhus University Business School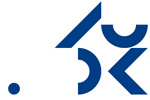 A large number of researchers are attached to the Business School in Aarhus, and are working with various themes in energy saving and renewable energy. If you require an expert to comment on energy planning, energy saving, policy, regulation or other related issues, please contact the Business School press department.
Contact: Martin Hagelskjær Damsgaard, Chief Press Officer,
Business School (Handelshøjskolen), Aarhus University
Phone: +45 8948 6418

---
The Press – TV, News Articles, Web and Radio

Samsø – the Danish renewable energy island – and Samsø Energy Academy receive a great deal of attention from the international press. Here is a list of some relevant articles, TV- and radio documentaries. If they are available on-line in English, we will link you directly to the content. If a link is dead, you might be able to find it through the Wayback Machine
Jump to year:
2017
Søren Hermansen on Tour, Australia
Grøn el dækker 308 procent af Samsøs forbrug
Januar 2017

Stærke forbindelser til Jylland er en af forklaringerne på, hvordan det er lykkedes Samsø at indpasse store mængde vedvarende energi på øen – og dermed skabe sig en position som stjerne på den globale VE-himmel.
Af Jesper Tornbjerg
2016
Soren Hermansen headlines conference on clean energy transformation in Vermont
Choraconnection.dk -Samsø energy academy publishes sustainability guide
May 2016
In connection with 'Back to the Land 2.0', Chora Connection 9 invited exciting initiatives that make a difference in the neighborhoods to contribute their experiences in relation to developing new solutions that improve the relationship between country and city.
The Samsø ferry sails on local slurry
April 2016
Samsø has long been known to be self-sufficient with renewable energy. But the ambitions reach even further, and by 2030 the island will be fossil free.
Samsø wants the world's first 100% sustainable local community
Energibyen skive 2016
The world's first community with a 100% conversion to sustainable circular economy.
It is a preamble that Samsø can embrace in 10 years, at least if the island is in line with the vision that the Samsø Consortium (hereinafter Samsø), which consists of Samsø Municipality, Samsø Energy Academy and Samsø Shipowner, has Set up for the whole island community under the umbrella project "Full Circle Island".
There is enough biomass on Samsø
Energy supply Februar 2016
A survey shows that enough biogas can be produced on Samsø to supply both the ferry and the island's buses. The ferry and shipping company is now – only the biogas plant is missing.
Inspiration trip to Energøen Samsø
Næstved.nu September 2016
Næstved Municipality: Agenda 21 and the Climate Council for the municipality of Næstved, the citizens on an inspirational journey by bus to the energy-world-famous Samsø.
American wonder: How are you doing this?
TV2 Nyhederne April 2016
The American TV channel CBS has been a bit past Samsø, and they are very excited about how the island has reduced its CO2 emissions to almost zero.
A Green Movement
Maskinbladet September 2016
Folke shares in and common sense of solar thermal plants, wind turbines, low energy houses and biogas have for the past 10 years helped create the island, Samsø is today – Denmark's Renewable Energy Island.
Report: Subsequent crops for biogas must be fertilized
Landbrugsavisen Februar 2016
Samsø will use post-crops to supply their future biogas plants. To benefit from the after-crops, they must be fed manure.

This will be the sustainability of the World Cultural Week
DR Januar 2016
This will be the sustainability of the World Cultural Week. The sustainability model will inspire organizers to invest in environmentally friendly events. European Capital of Culture Aarhus 2017 will play a crucial role.
Global energy model on Danish holiday paradise
www.velferdsstaten.no Juni 2016
The island of Samsø is more than a Danish holiday paradise with timbered houses, thatched roofs and good food. Samsø is the local community, which, by thinking locally, structurally and popularly, has managed to become fossil-free and also has a profit of renewable energy that is delivered on Danish energy networks – in 10 years!
Why do not we just clear ourselves in the King's Garden?
Politikken August 2016
The Danes have become accustomed to the system doing too much for us. If there is a life of citizenship, we must better take care of our community – or completely reinvent it, says Søren Hermansen from Samsø.
Proposal for the Nordic Council Environment Prize 2016
Nordisk Råd April 2106
The Nordic Council thanks the people of the Nordic countries for the proposals for nominations for the year's environmental award. The theme this year is digital innovation that promotes sustainable lifestyles and candidates can be a Nordic person, company or organization.
2015
Green-Energy Inspiration Off the Coast of Denmark
By DIANE CARDWELLBefore dawn one morning in October, a handful of Americans gathered at a lonely pier on Samso, a small Danish island about four hours from Copenhagen.
Arte – islands of the future
26.11 2015
Nautilus
12.11 2015

Huffington post
30.11 2015

2014
Dutch TV on Samso
NOS – May 2014
Dutch TV NOS has also traveled to Samso to document the story of the Energy Island.
French TV portrait on Søren Hermansen
Arte – Mayj 2014
A TV team from the French station Arte followed Søren Hermansen around Samso and published at portrait of him.
Samso: World's First 100% Renewable Energy-Powered Island Is a Beacon for Sustainable Communities
EcoWatch – May 2014
The 9 th of April 2014 visited CEO for EcoWatch Stefanie Spear Samsø Energy Acacedemy for 20 concentrated and focused hours. The Samsø Energy Tour was focusing primary at energy and ecology.
Also published on Huffington Post
Montpelier's goal: 'Net zero' fossil fuel use
Associated Press – Mar. 2014
Montpellier in USA is rethinking their energy spupply with Samso as a model community. So writes AP, and the article was published in several online news media in the states.
Why are the Scandinavians so happy?
British Channel 4 – Feb. 2014
The well-known TV Chef Hugh Fearnley-Whittingstall paid a visit to Samso and The Energy Academy ad a part of the series "Scandimania" about the happy Scandinavians.
Watch the Samso story in Korean
Korean TV – Jan. 2014
Another Korean News Team visited Samso to document the story of the Energy Island.
TEDxCopenhagenSalon 'Green Natives'
TEDx – Jan. 2014
Søren Hermansen spoke at TEDxCopenhagenSalon 'Green Natives'. Watch the video here.
2013
The island of Samsø: from green to grey (engelsk)
Jutland Station – Dec 2013
The blog Jutland Station treats locale Jutland news from a global perspective, and it features a story on Samsoe, that raises the question of whether the energy project is enough to deflect Samsoe from the general problem of depopulation, that is common in outskirt and island communities in Denmark.
3 Islands Lead the Way By Going 100% Renewable Energy
EcoWatch – Dec 2013
Read an artice on RE-Islands from the news portal EcoWatch that features an interesting fact sheet from Samsoe.
Soren Hermansen: Municipal energy — Realize the value of community (engelsk)
Boulder Daily Camera – Oct 2013
The americans online newspaper Boulder Daily Camera brings a shout from Søren Hermansen to the americans about harnessing the value of communities.
Samsø – a 2.0 Perspective – From the Renewable Energy Island to the Fossil Fuel Free Island
Samsø Posten – Jun 2013
The Samsø Post brings an article on six students from Lund University, Sweden, who published the report "Samsø – a 2.0 Perspective – From the Renewable Energy Island to the Fossil Fuel Free Island".
Is this the most eco-friendly island on earth?
n By Norwegian – Apr 2013
The Norwegian flight magazine features a story on Samsø and asks whether Samsoe is actually the most environmentally friendly place on earth.
Samsö – en fyr för förnybar (Swedish)
Förnyebar Energi – Jan 2013
The Swedish energy magazine uses Samsoe as an example after the energy disaster in Fukushima, Japan.
2012
Samsø: where renewable energy rules the roost
Euronews – June 2012
Read a short article on Samsø at Euronews.
Denmark aims low with green energy policy
Reuters – May 2012
Reuters made a feature on Denmark and Samsø's strategies for renewable energy.
Copenhagen Capacity: EU taking notes on Samsø's local green energy production
News from Danissh Capital Regions Official Inward Investment Agency – Maj 2012
The EU Commission points to Samsø as an example for other islands, whom might try to free them selves from fossil fules.
Samsø forbillede for Europa
Danish TV 2 OJ – Apr 2012
Danish TV 2 OJ visits Samsø. The island is made an example for the European Ministers of Energy.
My Perfect Car: Electric Cars on Samsø
American Car Blog- Apr. 2012
The Energy Academy featured in Japanese Magazine
The respected Japanese magazine, Bio City features an article about Samso Energy Academy – Jan. 2012
Samso, a wind of change
Webdocumentary – Jan 2012
Watch the webdocumentary Max Riché that is part of a series on climate heroes.
2011
Auken Award for Søren Hermansen (Danish)
Danish Radio P4 Østjylland – Nov 2011
Søren hermansen from the Energy Academy receives the Svend Auken (late Danish politician, red.) Award from the Danish Prime Minister at the convention for the Social Democrats in Århus.
German TV again
Deutsche Welles magasin Global3000 – Oct 2011
The German broadcasting station Deutche Welle visited Samsø
CSR Award for the Energy Academy (Danish)
Danish Radio P4 østjylland – Sep 2011
The Energy Academy receives 'CSR Climate Partnership Award' at a grand award show in Sønderborg.
German TV visit Samsø
Arte – June 2011
The german television station Arte recently visited Samsoe
Emmyrewarded documentary
The Next Frontier – June 2011
Engineering the Golden Age of Green has been honored with two Emmys for Outstanding Achievement by the San Francisco Chapter of the National Academy of Television Arts & Sciences. The Next Frontier was awarded Emmys for Outstanding Achievement Documentary and Graphics & Animation. See the part where the film crew is visiting Samso here.
Russisk TV
Russian NTV – april 2011
Russisk tv har fået større fokus på vedvarende energi efter atom-ulykkerne i Japan. I dette tv-indslag besøger den største uafhængige russiske tv-station Samsø.
2010
Irish Article
The Irish Times – Oct 2010
The Irish president Mary McAleese visit the Energy Academy
Søren Hermansen in the US (dead link)
Ministry of Foreign Affairs of Denmark
Danish environmentalist Søren Hermansen is giving a number of speeches and presentations in the US this week on sustainable energy and green growth.
Korean article
dongA.com – October 2010
Danish Environment Hero Advises Korea on Alternative Energy
China´s International News Agency visits Samsø
Xinhua – Sep 2010
Samsø through chinese eyes. The story was also run on China Daily (China´s main
English paper) and translated into Chinese for other newspapers.
2009
Energy policy opening debate (Danish)
Kraftvarme Nyt – October 2009
In connection with the opening debate of the Danish government's annual energy conference, Søren Hermansen gave a presentation about Samsø. Read more in Kraftvarme Nyt p.10 (in Danish).
Green Revolution
Der Spiegel – October 2009
The important German newspaper Der Spiegel made a flying visit to Samsø and has written a fine illustrated article.
Nepalese Newspaper
Nepali Times – October 2009
The Nepali Times has been in Denmark to cover the countdown to the Climate Change Conference in Copenhagen. There is a section on Samsø in the resulting article.
The Green Island
La Nacion – October 2009
Peter Christensen from Samsø Energy Academy has been in Chile and held a presentation. Among other things this article came out in La Nacion.
Translate to English by following this link.
Canadian journalist envious of Samsø (dead link)
The Globe and Mail – October 2009
This piece about Denmark and Samsø's excellence was written by Gary Mason. The article is followed by intense debate.
Democracy rules
Blog – Going Green in Denmark – October 2009
In October Søren Hermansen gave a presentation to a number of international bloggers. A couple of them have written entries about Samsø.
The country with wind and expensive potatoes (dead link)
Matthew Yglesias, Thinkprogress – October 2009
A report from Samsø, followed by a long commentary about both energy and potatoes.
French article
Quest France – October 2009
Article in French newspaper Quest France about Samsø's Energy project.
Conference (dead link)
Green Networks – October 2009
Peter Christensen took part in the Green Networks conference in October, as part of the organisation's 15th anniversary.
MTV do Samsø
MTV Play to Stop – October 2009
MTV visited young Silas, a native of Samsø (a 'Samsing'), to show off the Renewable Energy Island to Europe's youth.
A green energy island
DR Miljøreportagen – October 2009
Broadcast about the background to the Energy Project on Samsø, by Lene Juul Bruun.
Radio portraits on Danish national radio
Et øjeblik – P1 – October 2009
Danish radio (DR) has interviewed four different people, who have all been a part of the Energy Project on Samsø:
Søren Hermansen
Jørgen Tranberg
Brian Kjær
Christian Hovmand
Italian TV clip
LA7 Reality – September 2009
TV programme in Italian. Covers both renewable energy and the many local products and tourist attractions available on Samsø.
Italian visit
Il Secolo Xix – September 2009
Italian article with really good photographs.
Third visit from the New York Times
The New York Times – September 2009
This time it is the French editorial team of the New York Times visiting Samsø to tell the story of the Energy Project. Among other things, they visited Jørgen Tranberg and saw both his windmill and his 150 head of dairy cows.
Renewable Samsø (dead link)
Super Forest – September 2009
Article on Samsø in the blog Super Forest, where Patricia praises Samsø's work to become self-sufficient.
If the oil disappears
Sabato Sera Online – August 2009
Article from the Italian magazine Sabato Sera Online. Among other things the article links to the song 'Energy Island' on this website.
Radio Documentary from the British BBC
BBC World Service Radio – August 2009
Andrew Purcell from the BBC has made this fine radio documentary, which gives a good insight into the people behind the Energy Project. Andrew has made a good job of the background sounds, so you almost feel you are crawling up in the windmill yourself.
http://www.andrewpurcell.net/?p=525
Italian newspaper
La Repubblica – July 2009
One of Italy's most important newspapers La Repubblica has visited Samsø and written this article
A green wonderland
Terra Nauta – July 2009
The Samsø project is praised in this Italian magazine, which has also taken some beautiful photographs of the island.
Big German Newspaper
Frankfurter Allgemeine Zeitung, 26 of June 2009
Large article with stunning photographs in one of Germany biggest newspapers.
Italian webpage
Qual Energia – June 3 2009
Yet another Italian article about renewable energy on Samsø
Italian webpage (dead link)
Quotidiano Casa – 3. juni 2009
Samsø Energy Agency mentioned as a good example on a Italian homepage
Taiwanese Magazine
Yet another visit from Taiwan.
Ecco l´isola a impatto zero
Corriere della Sera – June 1, 2009
Article from an Italian magazine
Translated by Google-translate
A visit from Taiwanese television
Shanlih TV group – April 25th 2009
Clip 1 (dead link)
Clip 2 (dead link)
(Not in English)
Samsø Energy Academy pays a visit in Jordan
Academy journalist Jesper Kjems was invited to give an introduction on a conference about renewable energy. The outcome was, among other things, a front page article in The Jordan Times.
The New York Times – March 25th 2009
Lengthy article in the "Climate Wire" supplement in The New York Times. This newspaper has visited Samsø on a previous occasion.
Samsø used as an example in US energy politics discussions
International Business Times – 18 March 2009.
Article concerning offshore renewable energy politic in the US. Notice the picture and the legend.
"Greek island learns from Samsø"
Balkan Travellers – 16. March 2009
The island of "Ai Stratis" uses the energy project on Samsø as an example, in order to become the first Greek island to be 100% powered by renewable energy sources.
Maine, US
Kennebec Journal, Main Today – 13. March 2009
Article brought in the US newspaper after Søren Hermansen's visit in the northeastern state.
Canadian blog
The Hook – 12 march 2009
Bloggers from a Canadian conference on sustainable society mentions Samsø as a prime example in renewable energy.
British TV Clip
Press TV – March 2009
Press.tv´s telephone interview with Søren Hermansen.
Funny Article
High Country News – Marts 2009
Randy Udall is a funny American journalist. This time he compares the "beefy" farmers on Samsø with the "beefy" farmers in the West.
German ARD (dead link)
ARD Das Erste – March 2009
The German channel ARD is one of the biggest TV-stations in the world. This is their story about the Danish Renewable Energy Island in German.
Time Again and Again
Time Magazine – February 2009
After declaring Søren Hermansen a "Hero of the environment" in 2008, Time has now looked at renewable energy development in Denmark as a whole.
Italian Article
Sabatosera Online – February 2009
An Italian article by the name "L'isola che c'è". In Italian. Great pictures.
Swedish Newspaper on Samsø
Helsingborgs Dagblad – February 2009
The Swedish newspaper "Helsingborgs Dagblad" has visited Samsø and descripes work with renewable energy and the many foreign visitors. In Swedish.
Norwegian Radio
Sånn er livet, NRK – January 2009
Norwegian national radio produced this show where Søren Hermansen is interviewed. It is no longer on-line however.
Norwegian newspaper with Søren Hermansen
Tønsbergs Blad – January 2009
"Hva med en råsprek elbil?", means something like "how about a cool electric car" in Norwegian.
2008
German Newspaper for Kids
Die Zeit – November 2008
The German newspaper Die Zeit has a section for children. Read its raport from Samsø on how we became a Renewable Energy Island. In German.
Norwegian Television
NRK – December 2008
What will Denmark present at the international climate conference in December 2009? NRK has visited Samsø to find out. In Norwegian.
The Island in the Middle (dead link)
Dagens Nyheter – December 2008
The Swedish newspaper visits the energy island. In Swedish.
German News
Der Tagesspiegel – November 2008
"Ein paar versprengte Bauernhöfe, hohe Pappeln, Jørgen Traneberg stapelt Heuballen in der Scheune". Read about the Energy Island in German.
Also a Hero in Europe
Euronews – November 2008
Søren Hermensen became an environmental hero in Time Magazine, and now also in Euronews.
US Article about Samsø (dead link)
Aspen Daily News – October 2008
This piece came out after Søren Hermansen visited Aspen and told people about Samsø.
Hero of the Environment
Time Magazine – October 2008
Brian Walsh from Time Magazine visited Samsø and rewarded Søren Hermansen "Hero of the Environment 2008". Read backgound by clicking the headline. Below you find links to the Danish media´s coverage of the story.
Information
DR P1 (dead link)
Metroxpress (dead link)
The Observer
The Observer – September 2008
Robin McKie from The Observer did not use a taxi when he visited Samsø. He managed on a borrowed electric bike from the Energy Academy – even though he hadn´t ridden a bicycle for 30 years and had to ride on the right side of the road.
Slide show
Reuters TV and Articles around the world
Reuters – august 2008
When Reuters stops by, you know the story will be wide-spread. Here is a portion of the media who published Reuters´ Samsø story. Click the headline to see the Reuters TV-clip.
Times of Oman
Khaleej times
The China Post
Global good news
Greek in English
Athen News – August 2008
Read about Jørgen Tranberg and Brian Kjær and their part in making Samsø 100 % renewable.
The New Yorker – on Samsø
The New Yorker – 7 July 2008
"A Danish community's victory over carbon emissions" – That´s how Elizabeth Kolbert from The New Yorker describes The danish Energy Island of Samsø.
Canadian National Radio (dead link)
CBC "Quirks and Quarks" – 21 June 2008
Jesper Kjems from the Energy Academy is interviewed about how Samsø became the Danish Renewable Energy island.
Samsø in Greek Newspaper (dead link)
Tanea On-line – May 2008
The Samsø project in Greek. This Greek newspaper has covered the project in these 3 articles.
Article 2 (dead link)
Article 3 (dead link)
EPN.DK News on Ambassador Visit (dead link)
EPN.DK (Jyllandspostens business-site) – May 2008
News about the 52 ambassadors who were invited to Samsø by the ministry of Foreign Affairs.
Ambassador Visit – 52 countries on Samsø (dead link)
TV2 Østjylland – May 2008
The Danish regional TV station TV2 Østjylland followed the ambassadors around the island and made a broadcast the same evening and the following Sunday.
Energy on Samsø (05:31) (dead link)
Energy for all (02:45) (dead link)
Greek Newpaper – TO BHMA
TO BHMA – Marts 2008
Article about Samsø – The Danish Renewable Energi Island. In Greek – nice pictures.
French TV on Samsø
France 3 – March 2008
The French channel France 3 visited Samsø. This show is the result, but you must know French.
Sound Slides (dead link)
Sound Slides – March 2008
Images with Jørgen Trandberg, Erik Koch Andersen, Bo Agerskov and Brian Kjær.
Samsø Folder about COP15 (pdf)
Folder about COP15 – January 2008
Samsø is used as "the good example" in this folder issued by the Royal Danish Ministry of Foreign Affairs. Read the folder by clicking the headline above, or click here:
mainpage here
2007
News on National Danish Television
(dead link)Tv-News – 11 December 2007
Farmer Erik Koch Andersen og private wind turbine owner Brian Kjær in the danish national news.
Samsø on MSNBC
MSNBCs Nightly news and website – 5 October 2007
MSNBC Nightly news on Samsø
Interview with Søren Hermansen
Interview with Jesper Kjems
INFORSE on Samsø
Sustainable Energy News – Oct 2007
Theme of the 15th year issue of INFORSE "1992 Rio-2007 Samsø".
Texelse Courant – on Samsø
Texelse Courant – 26 October 2007
Dutch newspaper about the RE-energy island project.
La réussite de lénergie éolienne
TF1.fr – 6 October 2007
French TV visits Samsø. In French.
Large Tall ship on Energy Visit to Samsø
Samsøposten – 7 August 2007
The tall ship Gunilla arrives at Samsø to spend 1½ days examining the Renewable Energy Island.
Samsø mon île éolienne
Le Journal du Dimanche – 22 July 2007
French article about The Danish Renewable Energy Island.
"Denmark´s Living Green Island" (dead link)
Positive News – Summer 2007
Samso RE-island is a positive story so naturally Positive News went to write about our project.
Rai Uno (dead link)
Rai Uno – 26 July 2007
Denmark and Samsø on national Italian tv. The show is part of "Superquark", one of the most viewed nature- and science programs in Italy.
CBS News on Samsø
CBS News – 8 Marts 2007
The major American TV network CBS News visits Samsø.
"A Mighty Wind" (dead link)
Outside – february 2007
Fine, long article and great pictures about the people of Samsø and their renewable energy project.
2006
"Samsø oilendependent" (dead link)
Göteborg Posten – December 2006
Swedish article about Samsø. Also contains a great Slideshow. All in Swedish. (dead link)